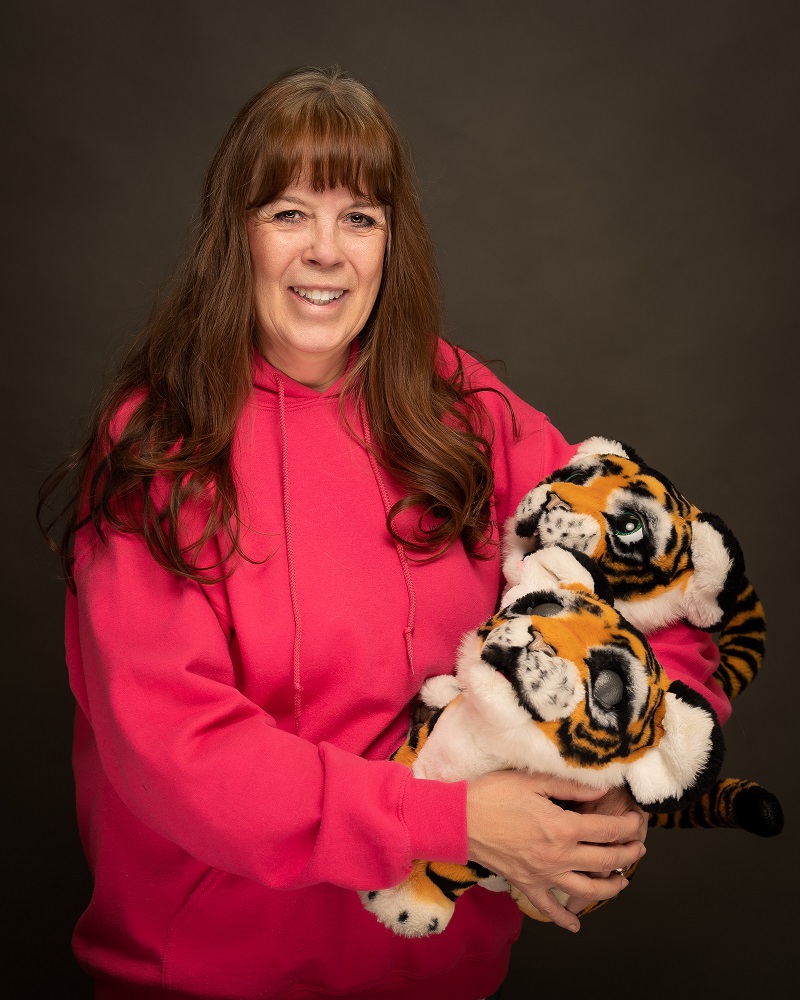 Donna Langhoff
Customer Service
Donna Langhoff worked for DSC Window Fashions for 16 years prior to that company being purchased by Paramount Fabrics in February of 2020. For all those years, she has been one of the best Customer Service providers in DSC's history.
Paramount was so pleased that she decided to stay on with us and she says that she has never been happier. Donna is really enjoying the people she works with now although she misses friend and mentor, Richard Robertson, the founder of DSC.
Donna discovered the love of her life nearly 11 years ago, online. They married 10 years ago and Donna welcomed 4 stepchildren into her and her 2 daughters' lives. She now has 8 grandchildren and another on the way. Spending time with them is one of her favorite amusements. The twin tigers represent the 3 and half year-old twin granddaughters that live with Donna and that have so enchanted her.
Donna also likes crafting and cooking for her family and we bet the girls love helping Nona!